Mission Statement:
Our mission is to showcase the means for all countries to achieve self-reliance, and independence, with the use of advanced technologies, and materials, available today.
Project Overview:
This project is geared to establish gourmet food production capacity in Spokane, WA, and later in the area of Santa Fe, NM, in order to show the availability of high density food growing systems that reduce water used, while increasing food produced, in urban and rural settings. These high density growing systems will produce high quality, gourmet, organically grown food for Northwest, and Southwest restaurants, caterers, and cooks at home, along with gourmet clientele globally. Aeroponic, Aquaculture, Aquaponic, and Hydroponic systems will be used, along with our greenhouse outdoor plantings using Food Forestry/Permaculture growing principles.
Tower Grow Aeroponic System Now Used at O'Hare International Airport in Chicago

Arctic Dome Greenhouses of 150' dia. to 360' dia. will be used, now being produced and used in Tok, Alaska. <www.domegreenhouses.com> With the new tough Polykeder cladding (AirBubblePanel) we will be able to use these anywhere, including former parking lot space.

Ten Acre Lot and Commercial Building in Spokane, WA, with Over 136,00 Square Feet of Area

Mark, one of the owners of <www.sturgeonaquafarms.com>, in Bascom, FL, has expressed his interest in working with us to save four rare species of freshwater sturgeon, valued for their meat and caviar. He is raising the giant Beluga sturgeon, the world's largest freshwater fish, which grows to over 30' in length and can weigh over a ton, as well as the smaller Sevruga, Osetra, and Sterlets sturgeon, also valued for their caviar, and meat. <www.finecaviar.com> Through his other company <www.markys.com>, in Miami, Mark is interested in selling our exotic, rare fruit, vegetables, and culinary herbs, to his global gourmet clients.

Marx Foods, a specialty food company, in Seattle, offers many fresh, gourmet culinary herbs to chefs, cooks, caterers. <www.marxfoods.com> Many of the herbs they offer now we will be growing, as well as many they do not offer. They sell six pounds of generic passion fruit for a retail price of $148 and we

have access to over a dozen varieties. A pound of fresh mint leaves for $62 and a pound of fresh Kaffir

Lime leaves offered for $102, these are examples of what gourmet clientele are willing to pay for fresh culinary produce, organically grown. We will market our rare culinary herbs through the American Culinary Federation <www.acfchefs.org> to their over 20,000 member chefs in 225 chapters across the country.
We will do aggressive advertising in such globally read food magazines as 'Gourmet', 'Saveur', 'Food & Wine', 'Art Culinaire', 'Gastronomica', 'Fine Cooking', 'Epicurious' and 'Bon Appetit'. Food Fairs, sponsored by the Specialty Food Association, <https://www.specialtyfood.com> will give us greater exposure to retailers of fine specialty foods cherished by gourmet chefs, cooks and caterers, around the world.

Aquaculture Tank with Giant Beluga Sturgeon
Fast growing hardwood bamboos will enable our production of value added items, and be used for trellises to support vines in our indoor growing areas.

Moringa, Nutritional Powerhouse Long Valued for Thousands of Years -- Miracle Tree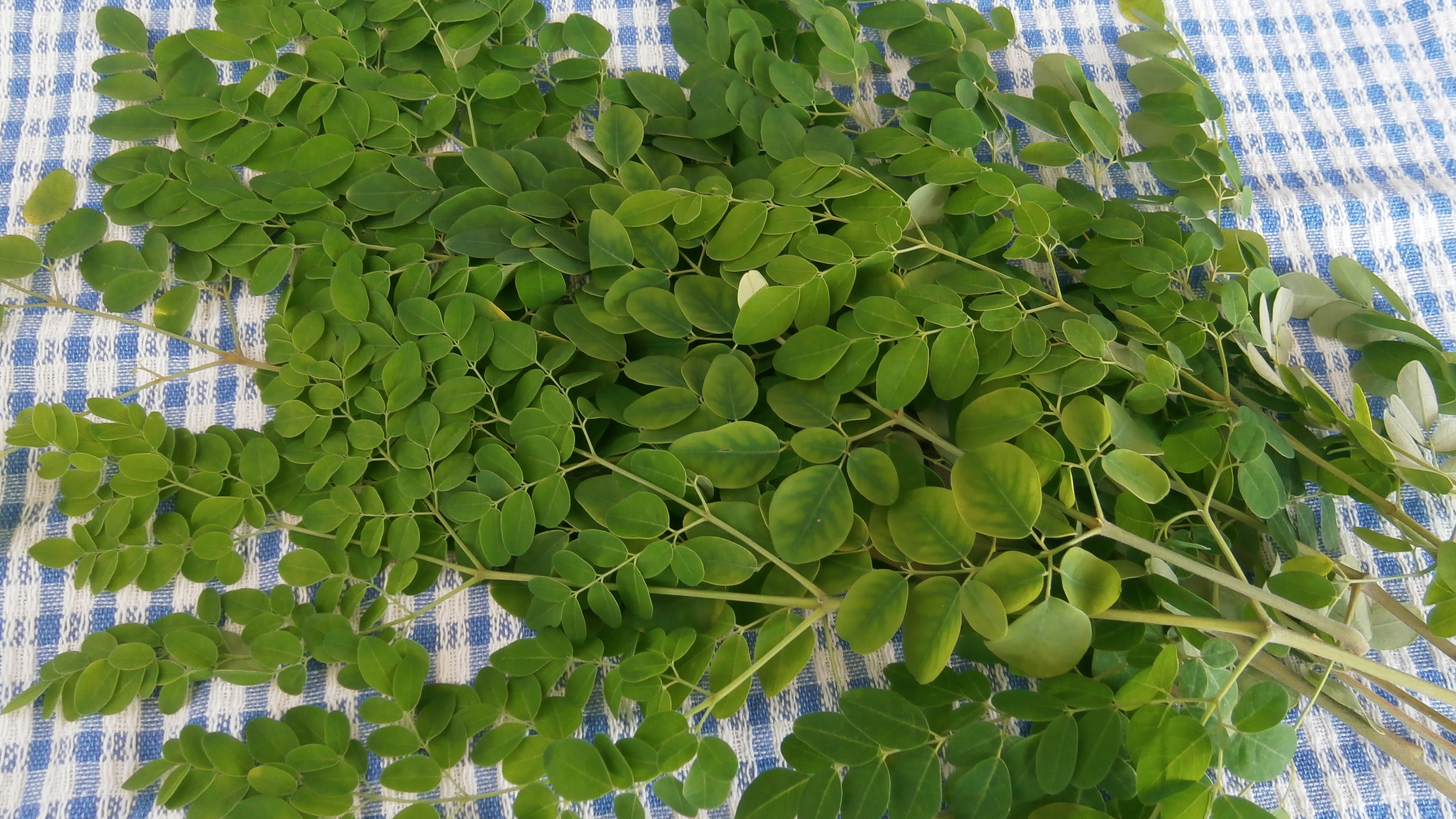 It is part of our mission at the White Tiger Farm to gather, and preserve, threatened and endangered species of plants, valued for thousands of years, for food, fiber, medicinal uses, along with the amazing freshwater lobsters, Redclaw and Marron, from Australia. <www.cheraxpark.com.au>

Dr. Monica Marcu, authored her book,"Miracle Tree: Moringa Oleifera", based on her years of lab work here in Washington, studying the nutrient values found in the widely grown Indian Moringa. She agrees that it is critically important to study the more rare species of Moringa to determine their nutrient values, and to find

those with the highest nutrient values, we have access to seven species of the 13 known, including the Moringa oleifera. We also have a team at Columbia University in New York eager to do lab studies on these lesser known, rare Moringa species to help end hunger, and malnutrition, in many nations, including our own.

We will have tours available for kids of all ages to see how we grow our gourmet food items, and offer them a glimpse into their sustainable future. For many we will offer job internships to help us increase our production, and to fill more jobs needed in Spokane, and communities around Santa Fe.

Joel Egan, <www.hybridarc.com> an architect in of 'Cargotecture', in Seattle, is willing to work with us

to build sturdy, steel greenhouses to increase our growing areas. With the use of <http://habitile.com> vegetative cladding units we will create green walls on shipping containers to beautify the area in North Spokane, while making optimal use of vertical space.

Zsofia Pasztor, in Everett, WA, heads up her <http://farmerfrog.org> to promote urban food production in the Seattle area. Her company, <http://innovativelandscapetechnologies.com> is available to work with us here in Spokane to develop the property along East Francis Avenue. Zsofia is excited by this opportunity for us to do something in Spokane that Seattle has yet to do, develop a commercial urban food production center, a truly vertical farm.

Exotic Blue Marron, Freshwater Lobster to Five Pounds in Weight
We recently found a property within 30 miles of Santa Fe, the capital of New Mexico, with 2,300 acres in area, and with 3.5 miles of frontage along the Pecos River, an ideal site to develop for our needs as an educational center for our associates at the Primary Water Institute, <www.primarywaterinstitute.org> and to demonstrate sustainable development technologies for all nations in order to end thirst, hunger, as well as energy deficits. This larger version of our project in Spokane will enable us to scale up our production of high quality, gourmet food for the growing global gourmet markets in many countries.

Land with 2,300 Acres and Pecos River Frontage Near Santa Fe, NM

With the arrival of advanced materials, such as transparent metal, geopolymers used in 3d printing, and bio-thermoplastic to produce a wide variety of new structures for a multitude of purposes, we will show our guests, and visitors, from around the world that we will have a sustainable future in harmony with the living land around us.

Dome Greenhouses will shelter Tropical and Sub-tropical Plants Year Round
As we generate income from sales of high value gourmet items, we will increase our outputs. Our sales will increase by developing more acreage, and securing new growing units to produce fast growing, species, such as the giant, superior cassava of Indonesia, available from ISC Cassava, in Jakarta, Indonesia. Cassava has over a dozen products made from it now, including ethanol, and bio-plastic. China is growing these giant Cassava for fuel ethanol production at this time.
<http://isccassava.blogspot.com>

Shown above is a picture of Indonesian Superior Cassava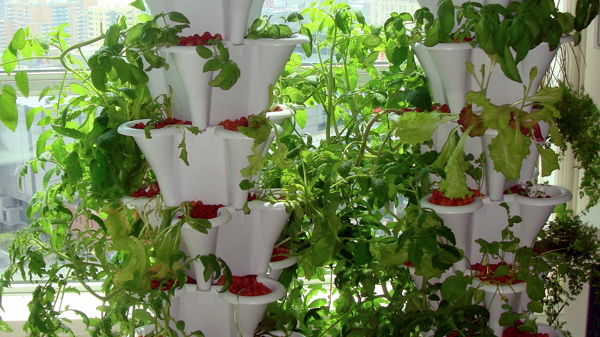 The Shape of Good Things to Come for a Positive Future -- New Vertical Farming Tech

Eventually we will use our sustainable harvests of plant biomass to produce bio-thermoplastic, reinforced with Cellulose Nano Crystals (CNC), derived from woody plants grown on our farms. Our product line will then include 3d printed added value products, made from CNC strengthened, bio-thermoplastic. 'Cellulose Nanocrystals Make Plastic 3,000 Times Stronger' -- <www.nanowerk.com/news/newsid=933.php> Richard Hurding, CEO, Zelfo Technology, in Germany, is eager to work with us to eventually build a factory to produce bio-thermoplastic, reinforced with CNC, for use in new 3d printers.

nu=3335>3;9>2-4>WSNRCG=363;<38866335nu0mrj.jpeg?1416491004452" alt="232323232fp;7;" height="auto" width="100%">nu=3335>3;9>2-4>WSNRCG=363;<38866335nu0mrj.jpeg?1415993677827" alt="232323232fp;7;" height="auto" width="100%">nu=3335>3;9>2-4>WSNRCG=363;<38866335nu0mrj.jpeg?1415987830519" alt="232323232fp;7;" height="auto" width="100%">nu=3335>3;9>2-4>WSNRCG=363;<38866335nu0mrj.jpeg?1415984028653" alt="232323232fp;7;" height="auto" width="100%">nu=3335>3;9>2-4>WSNRCG=363;<38866335nu0mrj.jpeg?1415468484175" alt="232323232fp;7;" height="auto" width="100%">nu=3335>3;9>2-4>WSNRCG=363;<38866335nu0mrj.jpeg?1414180487046" alt="232323232fp;7;" height="auto" width="100%">nu=3335>3;9>2-4>WSNRCG=363;<38866335nu0mrj.jpeg?1414177358902" style="width: 100%; height: auto; " height="auto" width="100%">
White Tiger Farm, President/CEO, Greg O'Neill, and fine feathered friend

Our project will create a world class theme park in itself, a showcase for leading edge technologies for sustainable development that will be offered to all nations, and people.
*Investors*
Please See Lower Part of Page
Investors
Serious investors are invited to contact Mr. Greg A. O'Neill, Founder/CEO, White Tiger Farm, LLc., at his e-mail address below to dialog over this awesome investment opportunity in Spokane, WA.
---- goneill51@gmail.com ---- or on skype at --- goneill51 ---- http://about.me/goneill (my personal page)
Website design by Greg O'Neill
Click Here - This Link will take you to Page 2 of White Tiger Farm LLC.
The Link above will lead you to more pictures, and related information on this outstanding bio-energy farm!